How to Promote your eLearning Internally
As a business, we understand that when you invest in eLearning, you want it to be successful. To achieve that, it's important to promote your eLearning internally to your employees, in the same way as you would promote what you sell to gain customers - it requires a marketing plan.
You need to figure out the best way to get your learning into the learner's workspace easily and effectively. Here are our top 5 tips for things to consider when promoting your eLearning internally and the 4 key things to avoid.
Posted 17 August 2020
Consider using acknowledgments of achievement
Everyone likes recognition, finding a way to showcase their achievements by incorporating a certificate or a digital badge once the learner finishes the course. This will give them something tangible to show they have done it, an instant reward. You could also set up a professional growth chart for the team so people can see how completing the course helps them grow within the organisation.  
Run an eLearning marketing campaign
You may be thinking 'we don't have the budget to run a massive campaign', but really you can do small things to raise awareness. Get some posters printed out and post them in common areas such as coffee/tea making facilities or the lunchroom. Send out newsletters, emails, or have an open house where people can drop in when they are free to find out more information. If you have a marketing team or internal communications team, use them! Let them know your plans in advance and ask them to support you as much as possible. They also might be able to come up with some inventive ideas that you hadn't thought about, brainstorming is always helpful.
Organise a promotional event to mark the occasion
Organise a course promotion event within the organisation. Have a presentation, with important people within your organisation maybe a team leader or a manager. You want this to be different from an everyday we "have to attend" meeting to a "want to attend" event.  Don't have this during a lunchtime hour, this is a sure way to put people off, they shouldn't have to give up their own time to find out about some new learning. If your budget allows it, throw in some cakes and coffee, nothing gets people away from their desk like the promise of a treat. If you are doing it virtually then maybe have an ice breaker game that everyone can get involved with before you start off the presentation. This way people will feel more relaxed and hopefully have a bit of fun too.
Collect feedback and testimonials
Pretending like everything is perfect and there can't be any room for improvement is a recipe for disaster. When promoting your eLearning internally, listen to your audience and ask for feedback. This will enable you to improve on future learning, adapt current resources, and make an overall better experience for the learners.  It's not all bad, good feedback is also useful, what worked, how can you take that and put it into future use. Gather some positive testimonials from your learners that you can use for your ongoing eLearning marketing.  People like seeing real people with real opinions, it will help build trust in the product.
Be constant
Don't promo it for a few days and let it fall off the face of the earth never to be spoken of again.  Look at it as a long distance race, initially your uptake could be large but it might start to teeter off after a week or two.  Keep communication going, remind your audience why they should or need to complete the training and why it's something they should do.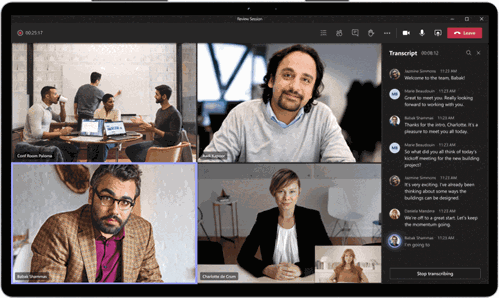 Don't have text-heavy promotional material
Ever heard the phrase TLDR (To Long Didn't Read)? This applies to your eLearning marketing material too. No one wants to read 10 paragraphs about your course no matter how well written it is. Remember this isn't an instruction manual, this is information that will help build excitement about the course.
"65% of people are visual learners."-Social Science Research Network
Consider more creative ways to showcase the information like a nice graphic or video. Pick out the key messages you want to convey and don't overload all the information at once. We aren't saying no to text, the text is important, but it's also important not to lose your audience before you even launch the product.
Don't change up your branding
Don't fall into the trap of "let's make a funky new course that looks nothing like our brand so people think it's cool." People need and want trust. They trust the brand they work for or with. If you suddenly change your logo or change colours significantly the users won't be able to distinguish if this is a course run by you or another company.  This isn't to say that you can't make your eLearning different or try out new things but if things are wildly off-brand you could run into problems.
Don't go PowerPoint crazy
Nobody likes to sit through a long PowerPoint presentation, bombarded with screenshot after screenshot of the course.  You want people to really pay attention and understand why they should be doing this course.  Consider asking a few people you know within the office that don't mind the camera to take a few pictures doing the course and use them at the presentation.  Getting people within the organisation involved early on can really help coax even the more unenthusiastic learners. It also will probably bring a few laughs along the way.
Don't forget to track progress
Many organisations fail with their eLearning because they put it out there and then forget about it. Tracking progress helps not only to see how successful the course overall has been with the user's uptake but you can also use your Learning Management System analytics tool to measure learner's performances. You can show progress to your learner and use this information to also send reminders for example telling them their next assignment is due and when or let them know their score, congratulate them on a well done, or let them know they need an assignment revision. Make sure they always know what is expected of them and how they are getting on.
The biggest tip
Remember that you are actually the best person to promote your eLearning internally because no one else knows your courses better than you. Showing enthusiasm and excitement can really help people get on board for the ride.