Managers are keys to unlocking potential
Management training is an ongoing priority for all organisations, which is why we have included it as a trend in our 2023 trends to look out for blog. This is something that Learning and Development (L&D) teams need to get right.
Let's take a look at why that is and things to consider for your management development programmes
Posted 15 February 2023
What is a manager?
This may seem like a basic question. "Managers are people who are in charge of and support other people in their organisation, right?" Well, yes, but the range of managerial roles is vast and responsibilities will differ from organisation to organisation. For example, some organisations will have senior management, middle managers, specialist managers, line managers, HR managers, and project managers. These roles will have different asks and skills requirements.
When you start looking to review your management development programme, the first thing you need to do is define 'manager' in your organisation and look at what types of managers you have. Identify the requirements that are universal across all the manager roles you have. Then, look at each roles individually and identify unique requirements for each role.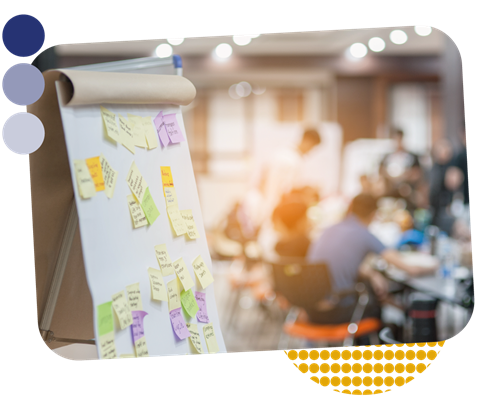 Why are managers important?
Managers play a key role in all organisations. They've been shown to impact employee motivation, performance and productivity, resource management, and so much more.
When it comes to how managers impact L&D within an organisation, they are essential. Managers are great for promoting your agreed learning culture through disseminating information to their teams and through role-modelling. They're also essential in supporting development of employees, and need to know how to identify opportunities and assist employees through these opportunities.
It is essential that managers embody the learning culture of an organisation, promoting a growth mindset and encouraging learning in all forms. This requires L&D teams to share their learning strategy and market it across the organisation through buy-in from managers.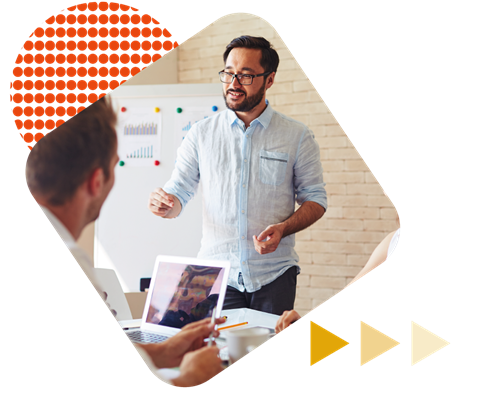 What makes a manager effective?
Some skills/attributes that could be universal for all manager roles:
Approachable
Supportive
Empathetic
Active listener
Self-awareness
Able to identify training needs
Task management
Resource management
It is also useful for people to have self-awareness about the effectiveness of their management. An understanding of management theories and what it takes to be a good manager could be a great help. A survey by Totaljobs (2019) highlighted that managers tended to rate their skills as a manager higher (7.8/10) than employees rated their manager's skills (4.7/10). This just shows that self-awareness is so vital!
Skills that are unique to certain roles may be because the manager role is responsible for managing a team as well as carrying another 'day-to-day' job. This means that you need to bear this in mind when it comes to expectations and workload for managers.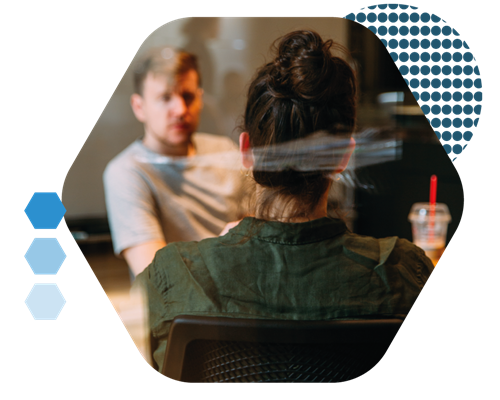 Why is training so important for managers?
A lack of training and support can result in managers who aren't confident in their ability to lead others and handle difficult situations. It can also lead to feeling overwhelmed and stressed. In a survey of 784 people, 72% of people agreed that additional training and support could have helped them manage workplace stress better (360Learning). Stress is a huge reason for people quitting roles.
You may have heard the phrase "people leave managers, not companies". While this may not always be accurate (people can leave for so many reasons), it is definitely true that relationships between employees and their managers have a direct effect on job satisfaction. In the survey by Totaljobs (2019), 49% of employees said they had quit a job due to a manager, which is in contrast with 14% who said they had quit a job over a report. This same report highlighted relationship issues between managers and their employees and found that 39% of managers surveyed had never received any management training.
With the right relationship and management training, managers can support their employees, making them feel secure, valued, happy and motivated in their role. A positive culture at work, which managers play a vital role in establishing and maintaining, has a huge impact on the performance of an organisation (Seppälä & Cameron, 2015).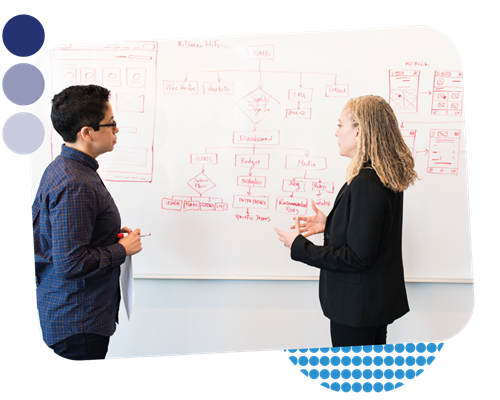 How do we create an effective management development programme?
Initial steps for creating an effective management development programme could be:
Defining your target audience

As mentioned above, have a clear understanding of who the training is targeted at. What is your organisation's definition of a manager? How many different roles are you looking at?

Identifying skills requirements

Review job descriptions and person specifications for each role.
Conduct a thorough training needs analysis (consider consulting the managers themselves and their employees).

Understanding the roles and noting when training can occur

Managers likely have busy schedules, but it is important that time is made for training.
Time for development should happen regularly and not just be a one off.
If you are struggling to identify available time, you may need to convince the manager, or who they report to, of the importance of having well trained and supported managers. This should encourage them to make development a priority.
When selecting an approach for management development, there are many options which you need to evaluate to find the best fit for your audience. For example, CIPD (2022) suggest:
Work-based methods (ways of learning in the flow of work):

Coaching and mentoring
Shadowing
Secondments
Sharing knowledge
Communities of practice

Formal learning:

Undergraduate, postgraduate or other higher education qualifications in management
Courses and qualifications from management membership organisations
Specialist courses, including those delivered by professional bodies
Apprenticeships
In-house leadership development programmes
You can also create a programme in a workforce development platform which targets specific skills you identified as requirements. This can be a place to host eLearning and other resources (like videos, PDFs and factsheets), manage event bookings and track progress.