Why you should outsource your digital learning to experts
Finding and working with a trusted digital learning partner is worthwhile, because a specialist will have a wealth of knowledge that can aid you on your digital learning journey.
Let's look at 3 key reasons why:
Posted 23 February 2023
Understanding of accessibility
Ensuring digital learning content is accessible for every learner is now a top priority across all industries. While public sector organisations must comply with this requirement legally, private sector businesses still need to ensure that any learner can use their training materials. Inclusive practices like this give everyone equal opportunities and allow the workforce to be more diverse.
If you're looking to create eLearning content, working with a partner will benefit you, as they'll have designers with extensive knowledge of the tools used for accessible design. They can explain which interactions work best and which to avoid due to issues in accessibility. For example, did you know in the Articulate 360 tool Rise, process blocks (where a piece of content appears as a slide show to click through) are not currently accessible but flashcards (where you select a square that can flip to show information on the back) are now accessible after a recent update? Experts in eLearning monitor updates to a range of tools and can verify claims of accessibility.
But it doesn't stop there. Accessibility considerations extend to how the learner will access the course. While it's great having a course that uses all the right interactions and provides a comparable experience across audiences with different needs, it's also essential that there are no barriers to getting into the course. This means your learning management system (LMS) needs to be accessible. You can read more about this in our blog post, Delivering accessible learning in the Public Sector, which has some good learning points that also apply in the private sector.
By outsourcing to specialists with experience in ensuring accessible eLearning, it will be a much easier, more straightforward journey.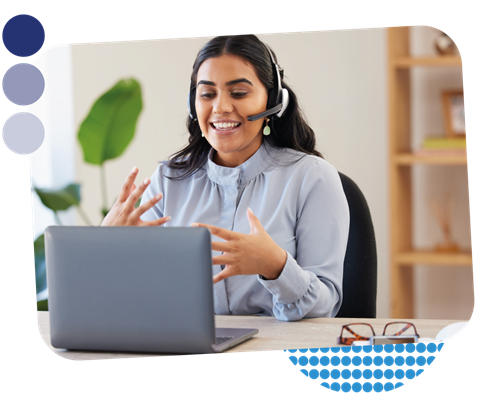 Dedicated resources
Of course, eLearning may be just one aspect of a larger role, or you may have more eLearning work than your team can take on. By outsourcing to experts in the field, you can be confident that they will take care of everything for you, enabling you to focus on your other priorities.
By using a good eLearning partner with dedicated resources and specialised skills, you'll get great content that fits your needs exactly, in much less time than it would take you to create it yourself. This allows you to get it into the hands of your learners as quickly as possible to affect change in your organisation sooner.
Digital learning experts, such as eCom, will have dedicated resources for the creation of eLearning courses, including designated Instructional Designers, Digital Designers and Quality Assurance Testers.
Instructional Designers are important for ensuring a learner-centric approach, helping you transform your content into the best solution for the learner. You can learn more about this in our blog post, Why do you need an Instructional Designer on your eLearning project team?
Digital Designers are essential in taking the content in the storyboard and bringing it to life with design techniques to guide the eye, highlight important information and ensure smooth usability. Digital Designers have expertise in wide areas of design that can be matched with the project's needs.
Quality Assurance Testers have extensive experience in testing different kinds of courses for different requirements. From accessibility to system tests, you can be assured that your course will be thoroughly checked.
Some eLearning partners, like eCom, also have Developers creating and improving digital learning platforms. You can save yourself an enormous amount of time and resources by choosing a tried and tested platform with Developers on hand for customisation and improvements, as opposed to investing heavily in Developer time in-house.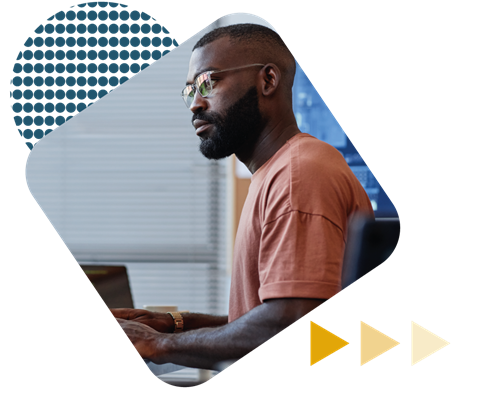 Collaborative processes
Great digital learning partners understand that the product is yours and needs to reflect your values, brand and needs. This is done through excellent collaboration and ensuring everyone is on the same page and aligned with your project's goals.
An ideal partner will take the time to understand the reasons behind your project and be invested in delivering the best solution to meet your objectives. They will be able to quickly and easily run with the brief you give them and deliver eLearning content that makes a positive contribution to the overall effectiveness of your organisation.
At eCom, we have supported many clients to deliver essential courses at the right time for their learners that would otherwise have taken longer and disrupted other initiatives if done in-house.