Managing Competency, Performance and Compliance Tracking Using Mobile Technologies
Setting the Scene
Aviagen broiler breeders supply day-old grandparent and parent stock chicks to customers in more than 100 countries worldwide. They also offer specialty-breeding stock to meet specific market requirements. Aviagen is committed to quality and to achieve this, they continuously monitor and record employee competence. They have set corporate objectives that include continuously improving efficiency, reducing costs, and capitalising on technology.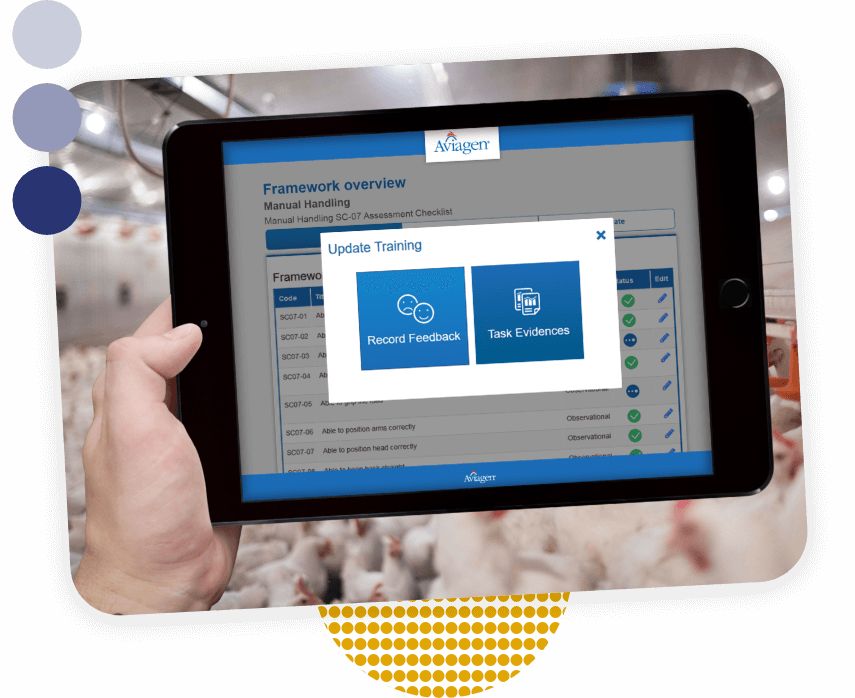 The Challenge
Aviagen wanted to improve the way they record employee competence. They were looking to replace their complex and lengthy paper-based process and wanted to use competency tracking to demonstrate how they meet compliance standards for regulators, as well as measuring performance. They needed a new approach and were looking to improve the process using digital technology.
Register below to unlock the full story
Discover how we solved this real-world challenge, and see how this could work for you too.