Cloud LMS and eLearning Content Creation Helped British Council Increase Usage by 300%
Setting the Scene
The British Council is the UK's international organisation for cultural relations and educational opportunities. They engage with over 500 million people each year, providing practical information and insight on UK education for international students. This is achieved through working with an international network of partners comprised of international student recruitment agencies and school counsellors. The British Council training suite is offered to partners in multiple levels of learning; Assistant, Associate and Certificate. On successful completion of all three levels, agents and counsellors become recognised as British Council trained and are added to the British Council publicly searchable database of certified agents and counsellors.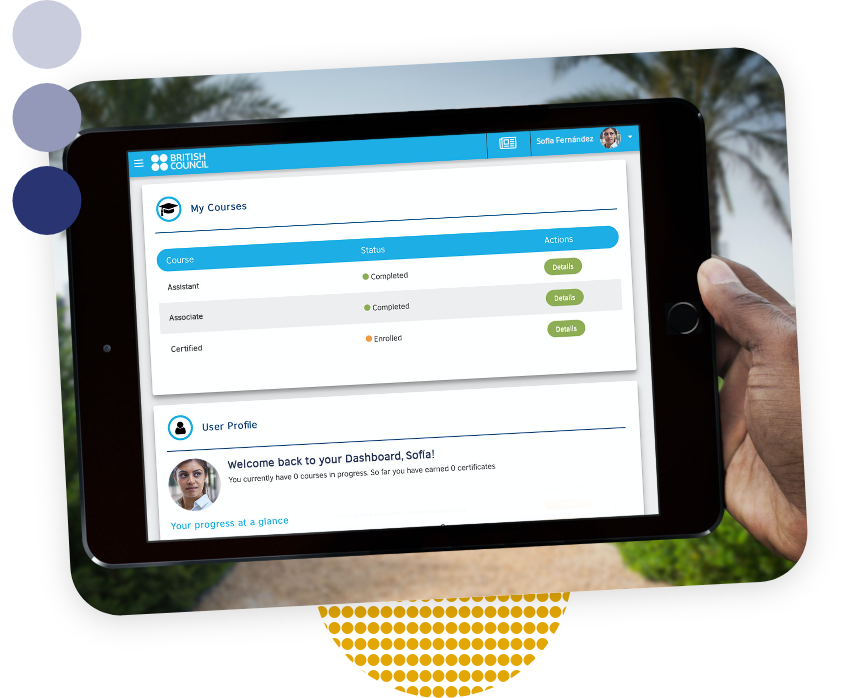 The Challenge
Whilst the British Council training was recognised by the education industry around the world, it was delivered face to face over a pre-determined time period, with a final written exam requiring learners to visit a British Council office. The British Council's strategy was to move to a digital learning solution to extend the reach of the training, to ensure consistent quality and to circumvent the limitations of timed delivery around the globe. A digital learning platform was the most natural fit to achieve these objectives.
Register below to unlock the full story
Discover how we solved this real-world challenge, and see how this could work for you too.
What our clients have to say

Agents and counsellors from 130 countries use the British Council eLearning resource, an increase of 300% on the previous year.