eLearning and Flexible Learning Management System for the British Council
Setting the Scene
Founded in 1934, British Council is the UK's international organisation for cultural relations and educational opportunities, creating friendly knowledge and understanding between the people of the UK and other countries. British Council work with over 100 countries across the world and reach over 20 million people face-to-face and more than 500 million people online each year. The British Council in South Asia were looking to help 13 to 19-year-old girls improve their life prospects by developing English language skills and digital proficiency. To do this they needed to strengthen their English and Digital for Girls' Education (EDGE) programme. Through EDGE, British Council specifically work with girls who are either currently out-of-school or living in socio-economically marginalised communities. The programme supports these adolescent girls to make more informed and independent life choices in order to contribute more fully to the family, the economy and society.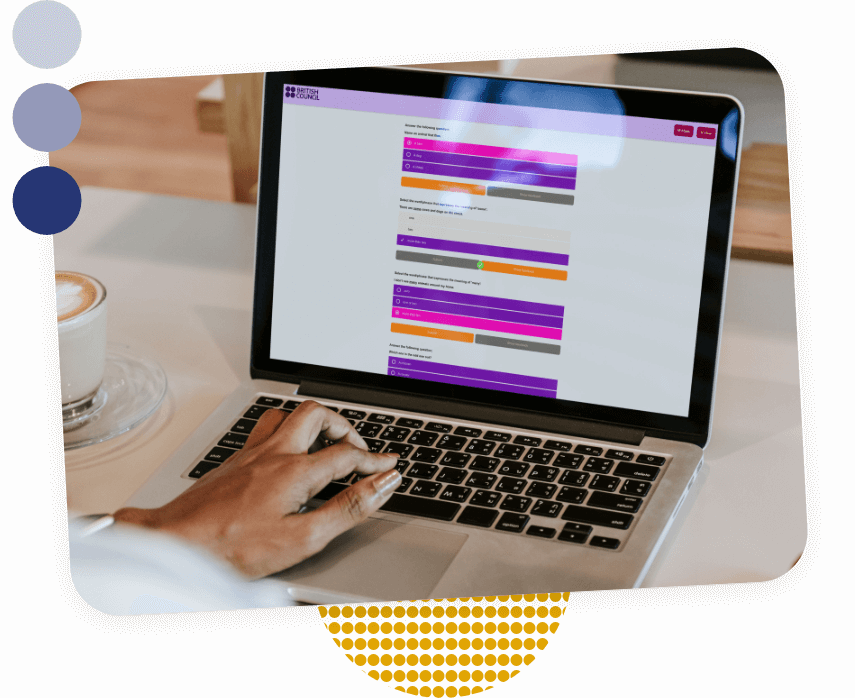 The Challenge
The peer-led course materials for British Council's EDGE programme were being delivered in hard copy format, however, as the focus was on developing digital literacy and because distribution of hard copy materials at scale is both time consuming and expensive, British Council were keen to work towards a digital solution for course delivery. The existing 330 hours of paper-based content needed to be enhanced and shaped into an appropriate format for digital delivery, to ensure the best learning experience and maximum learner engagement. To ensure smooth & efficient delivery of the content, British Council also needed a flexible learning management system (LMS) that would be easy to use, even for users who may be new to using digital technology, with a clear, easy to navigate and contextually appropriate user interface. They also needed to have both online and offline capability, to allow for learning to take place even in areas with low levels of internet connectivity. To help them achieve all this, British Council were seeking external support and eCom was delighted to be chosen as their preferred digital learning partner.
Register below to unlock the full story
Discover how we solved this real-world challenge, and see how this could work for you too.