Learning of a Different Kind for Future Talent
Delighted to be boot sponsor for Dunfermline footballer and future talent, Robyn McCafferty. Robyn has just been selected for Scotland's women under 19 squad for the upcoming UEFA European Championship.
Posted 10 July 2019
Developing future talent
Robyn, Spartans centre back, was one of only 20 players chosen by the head coach for this major football tournament, kicking-off on 16th July. As well as playing for Spartans, Robyn also captains Scotland's under 17 side and has been featuring for her new club in the Scottish Building Society Scottish Women's Premier League One – the country's top division of women's football.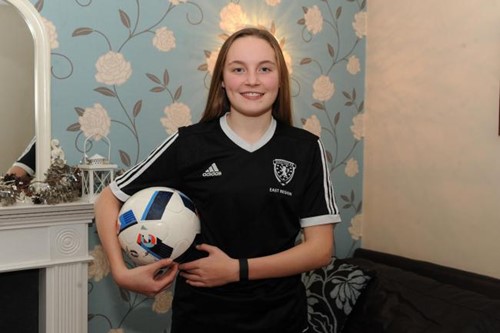 Robyn McCafferty. Photo: David Wardle. Source: Dunfermline Press
We're pleased to be helping Robyn on her future talent learning journey as she develops her skills and delighted to be playing our part in developing talent in Scotland.
Read the article Dunfermline footballer Robyn McCafferty is set for European Championships in the Dunfermline Press.