eLearning Resources Help Childrens Health Scotland Cost-effectively Extend the Reach of Training
Setting the Scene
Children's Health Scotland (CHS) is the only charity in Scotland dedicated to informing, promoting and campaigning on behalf of the needs of all sick children and young people within our healthcare system. The charity's mission is to enable every child and young person to exercise their rights to healthcare and to have these rights upheld, and their healthcare needs met, in partnership with parents, carers and professionals. This is done through direct support and advice, influencing policy and campaigning for service improvement.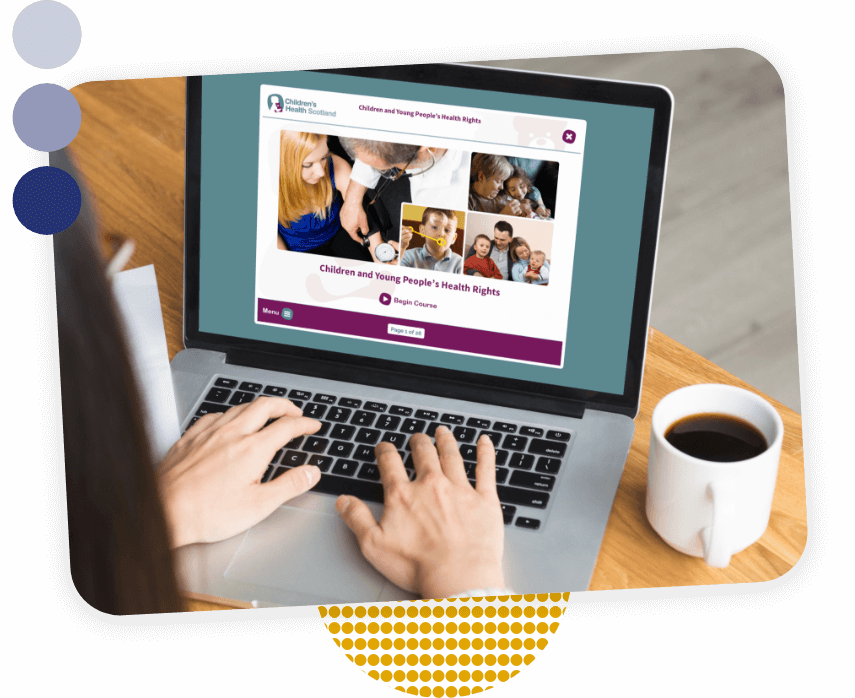 The Challenge
Children's Health Scotland wanted to help organisations in health and social care to meet their duty to progress children's and young people's rights, as outlined in the Children and Young People (Scotland) Act 2014. To achieve this, they needed to implement a eLearning resource and a training solution that would help them reach this audience. The training needed to help practitioners to:
develop a greater awareness of children and young people's health rights


recognise their responsibilities under the Children and Young eLearning resources to improve the health of Scotland's children People (Scotland) Act 2014 and be able to evidence that these rights are embedded in their practice


reflect through case studies on how these rights are upheld in practice


apply this understanding to evidence how their own practice accommodates the rights of children and young people in healthcare settings – meeting all requirements.
The Solution
CHS approached eCom for help. eCom's instructional designers worked closely with the subject matter experts at Children's Health Scotland to shape the material into a format that would better suit digital delivery. eCom's digital design team then brought the content to life through the use of vivid graphics and motivating interactions, which helped create an engaging user experience. The completed eLearning course was then hosted using eNetLearn, eCom's powerful cloud-based Learning Management System (LMS), giving Children's Health Scotland the ability to track, report on and evaluate the module. eCom also helped personalise the eLearning resources for Children's Health Scotland by adding their own branding, giving it a look and feel that learners would be familiar with.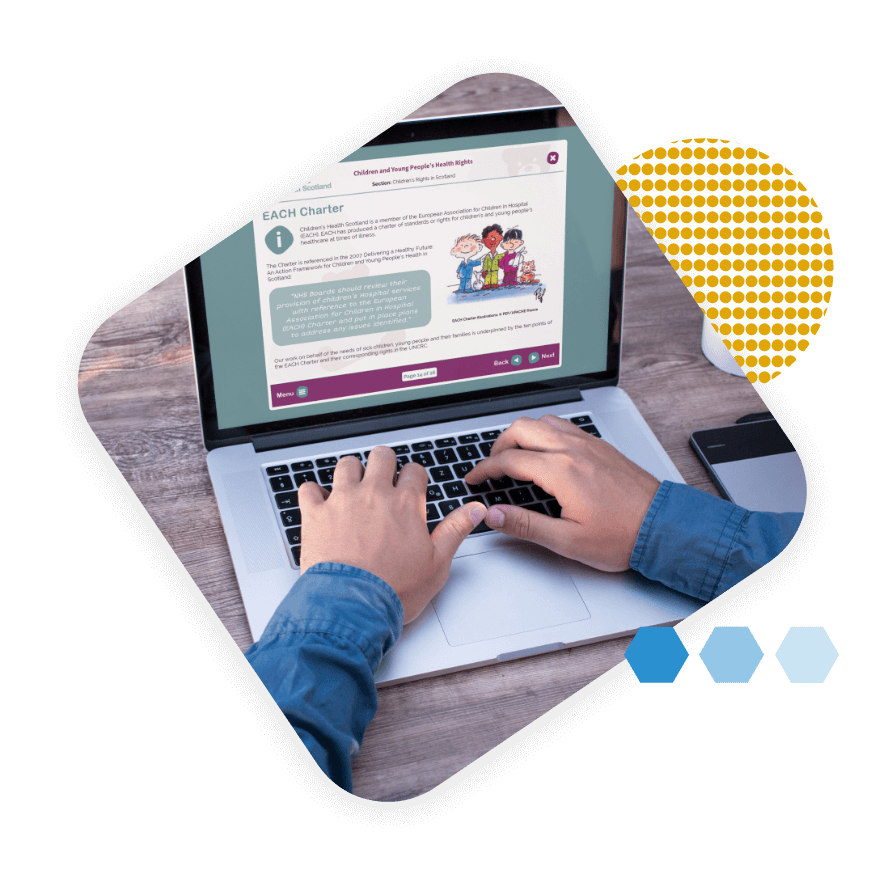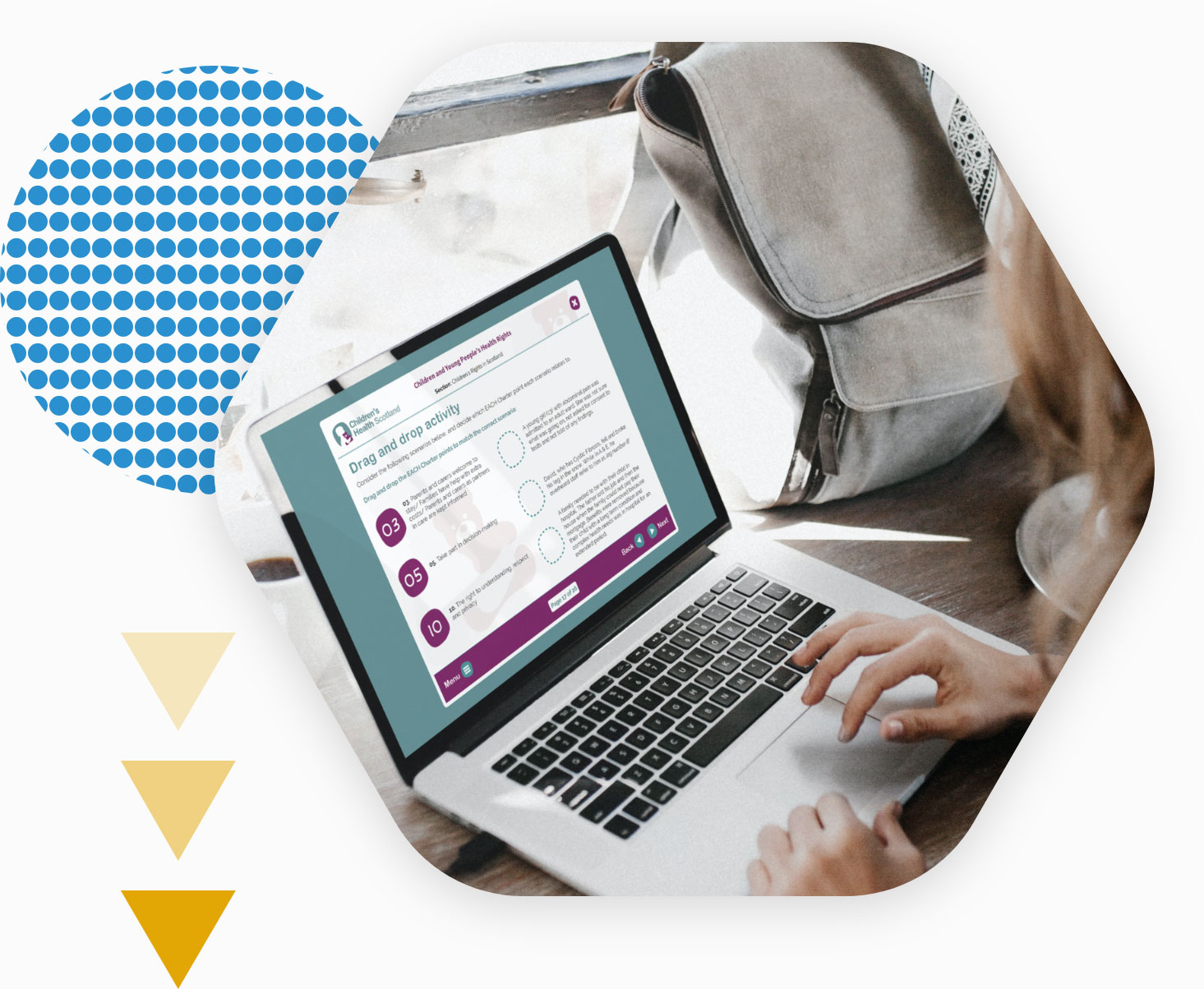 The Benefits
Using eLearning in the third sector to deliver this training module, means that Children's Health Scotland is able to reach a wide, geographically dispersed audience. The charity is also able to do so in a much more cost-effective way than face-to-face training. CHS benefitted from eCom's robust project management approach and guidance throughout the project, from storyboarding to sign-off on the finished eLearning resources. Learners will find the module easy to use and because it is hosted on eNetLearn, it works on desktop and tablet devices, giving learners total flexibility in where and when they learn. Children's Health Scotland also benefit from the reporting available from within the third sector LMS, eNetLearn. Children's Health Scotland is very happy with the quality of the eLearning module eCom Scotland developed and is very grateful for our guidance through the eLearning content development process. We look forward to developing future courses together.