eLearning Resources Help Childrens Health Scotland Cost-effectively Extend the Reach of Training
Setting the Scene
Children's Health Scotland (CHS) is the only charity in Scotland dedicated to informing, promoting and campaigning on behalf of the needs of all sick children and young people within our healthcare system. The charity's mission is to enable every child and young person to exercise their rights to healthcare and to have these rights upheld, and their healthcare needs met, in partnership with parents, carers and professionals. This is done through direct support and advice, influencing policy and campaigning for service improvement.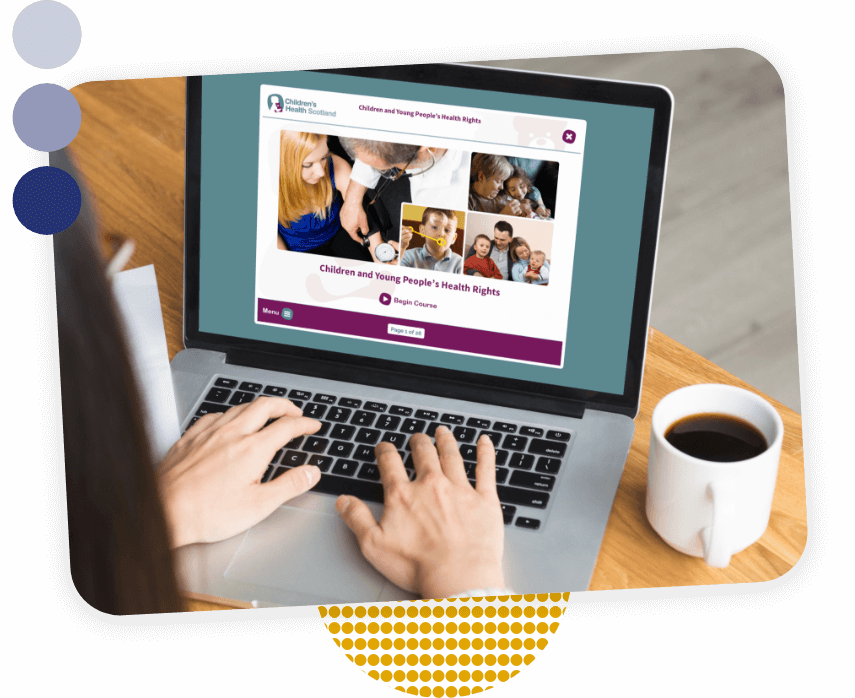 The Challenge
Children's Health Scotland wanted to help organizations in health and social care to meet their duty to progress children's and young people's rights, as outlined in the Children and Young People (Scotland) Act 2014. To achieve this, they needed to implement a eLearning resource and a training solution that would help them reach this audience. The training needed to help practitioners to:
develop a greater awareness of children and young people's health rights


recognize their responsibilities under the Children and Young eLearning resources to improve the health of Scotland's children People (Scotland) Act 2014 and be able to evidence that these rights are embedded in their practice


reflect through case studies on how these rights are upheld in practice


apply this understanding to evidence how their own practice accommodates the rights of children and young people in healthcare settings – meeting all requirements.
Register below to unlock the full story
Discover how we solved this real-world challenge, and see how this could work for you too.