eCom Commended for Two Categories in The Herald Scottish Digital Business Awards 2019
We're delighted that eCom Scotland received a Commendation, together with Children's Hearings Scotland (CHS) and West Lothian College (WLC) for the Public Sector category in The Herald Scottish Digital Business Awards 2019. Our MD also received commendation for Digital Professional of the Year.
Posted 24 October 2019
Award Nominations
The public sector category award commendation was given for the work done to help thousands of volunteer children's panel members improve their digital skills through a digital confidence programme. The volunteers sit on over 35,000 children's hearings each year across Scotland and the programme served to ensure panel members make the most of the digital tools available to them.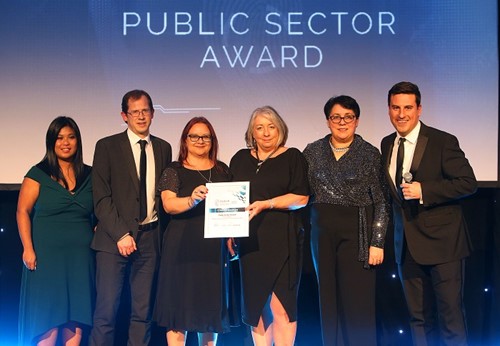 Accessible Learning
CHS, partnered with their education provider West Lothian College (WLC), were keen to provide consistent and accessible learning to volunteers. They were mindful of the varying levels of digital literacy across the network, and recognised that some volunteers would need support to improve their wider understanding of technology.
It was clear that the project would need to commission a high level of instructional and digital design, something eCom was delighted to provide.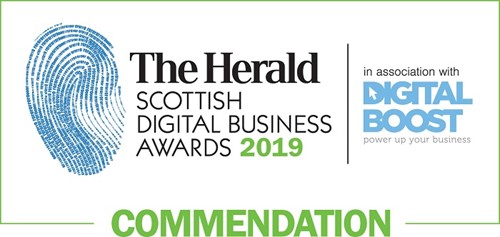 Digital Professional of the Year
eCom's Managing Director, Wendy Edie, has also received a commendation in the Digital Professional of the Year category. Wendy believes this is all down to the support of the eCom team.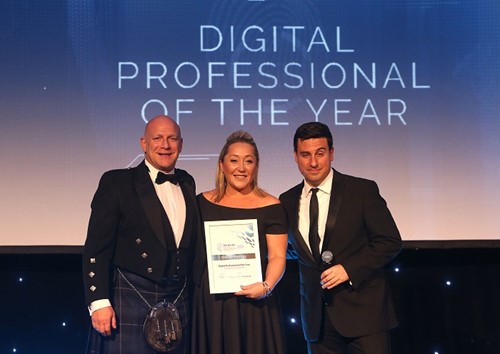 The Awards
The awards, now in their eleventh year, were held on 23rd October and focused on highlighting the digital transformation made by Scottish businesses and public sector organisations in adopting the latest digital technology.