From paper to pixel: A new dawn for subcontractor training
When you're managing projects in which your subcontractors are vital for success, you need to think about how you're going to provide them with continuous, meaningful training that aligns with your organisation's standards.
Transitioning from a paper-based system to a digital solution is an effective strategy, but how does this work in practice? In this blog we'll share some examples to get you thinking about how this could work for you.
Posted 6 June 2023
Harness the power of digital
In today's rapidly evolving work landscape, it's imperative to ensure your training methods keep pace. Moving to a digital solution gives you the advantage of real-time content updates and personalised learning experiences. It will also help you eliminate the logistical challenges associated with paper materials.
Of course, to be fully effective, it's crucial that your LMS offers an accessible, inclusive learning experience, operating seamlessly across various devices and requiring minimal technical skills from users.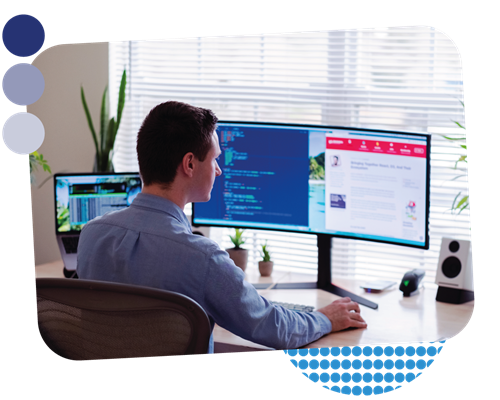 Offer anywhere, anytime access to training
For example, imagine a scenario where your subcontractors can access training content anywhere, anytime, via any internet-enabled device. A modern, cloud-based Learning Management System (LMS) enables this flexibility and efficiency.
For instance, your field technicians could utilise downtime to engage with essential training modules, transforming idle moments into productive learning opportunities. And because your training materials will always be accessible to your subcontractors, facilitating continuous skills enhancement and productivity improvements is easy.
Take the logistics industry as an example. Here, drivers and warehouse operators often face fluctuating conditions like changing traffic and delivery schedules. With constant access to training materials, they can utilise on-the-go training during breaks or in-between deliveries. This not only boosts their performance but also keeps them up-to-date on safety protocols and operational procedures, improving overall productivity and safety within the organisation.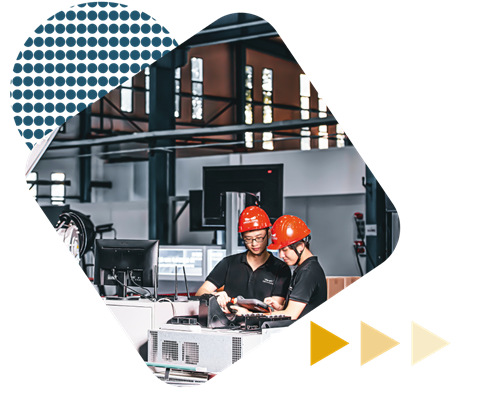 Create an always-on learning environment
However, the advantages of an accessible and adaptable LMS aren't confined to the logistics industry. Many other sectors, especially those requiring coordination among a wide range of professionals and specialists, can significantly benefit from implementing such a system.
For example, imagine that you are in the construction industry, and your organisation is involved in a complex construction project. Surveyors as subcontractors are required for a variety of tasks, including land measurement, setting out for construction, and mapping.
These surveyors are often in the field and may not have regular office hours, making traditional training methods challenging. With a digital solution like eNetLearn, these professionals can engage with training modules in their own time, maybe while waiting on-site for a construction task to be completed, or in the evening after fieldwork. They could learn about the newest CAD software, refresh their knowledge of GIS systems, or engage with an interactive module about risk assessment, right from their mobile device.
Again, this on-demand learning opportunity reduces downtime, helps ensure the skills of your surveyors stay up-to-date, and ultimately enhances the productivity and safety standards of your construction project.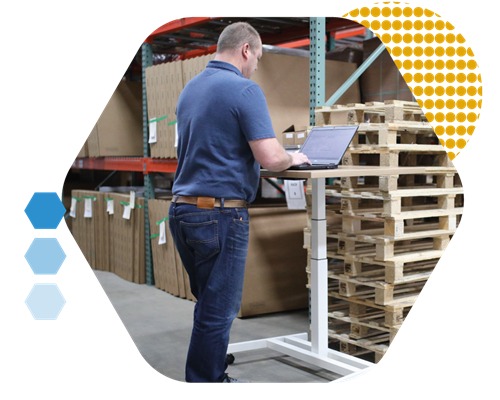 Promote inclusivity and continuous learning
In manufacturing, where various subcontractors contribute at different stages, an accessible LMS becomes a cornerstone of fostering a culture of continuous learning.
For instance, machine operators could use a tool like eNetLearn to regularly update their knowledge on operating protocols and safety standards. They can access these training modules directly on the factory floor via a tablet, ensuring immediate application of their learning. Simultaneously, quality control analysts could stay current with the latest analytical techniques or regulatory changes, accessing this training at their convenience.
In essence, whether it's the machine operator or the quality control analyst, a versatile and accessible LMS ensures that everyone can access relevant training and continually upskill, maintaining the highest standards of efficiency, safety, and compliance within the manufacturing process.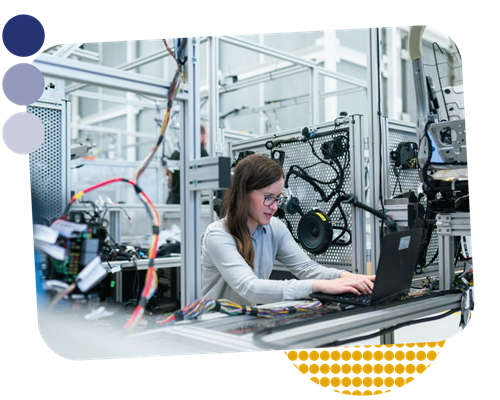 How eNetLearn helps
Embracing the digital revolution in subcontractor training brings undeniable benefits. A modern, cloud-based LMS, like eNetLearn, can transform your approach to training, bringing about real and measurable improvements in productivity, safety, and compliance, helping you stay ahead of the curve.