eCom's high-touch customer support
No single system can solve all your problems and create the value you want. You need to bundle services together in ways that suit your organisation, both the culture and the working practices, creating an ecosystem.
Posted 13 January 2023
Your learning ecosystem
What is an ecosystem? It is an approach used to solve systematic problems, where organisations orchestrate their work processes into a single journey through use of connected digital applications. The more you can integrate and save working time, the more value you can bring.
Being able to define your eventual ecosystem is not something you will know from the start, it can only evolve up over time, and is often defined by the workflow that make your organisation unique. The ecosystem approach is a conscious system design decision that organisations take so that questions can be asked relating to new application and work processes, to see how they fit in to the wider systems-thinking.
Evolve and scale to suit your needs
eCom's digital learning and assessment solutions have all been developed with the ecosystem approach in mind, it allows our customers to evolve and scale in ways that make sense to them.
With workforces and work processes changing quickly as your organisation transitions into providing primary digital services, it is essential that you can adapt your delivery models in line with these changes. In eNetEnterprise, there are different application modules and features are just an admin click away to make the changes you need.
To illustrate how our clients have evolved and scaled their system, here are two examples.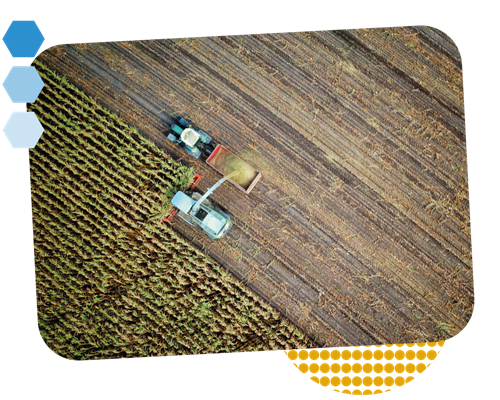 1. A multi-national agricultural business
This organisation has a high level of regulation in various countries, with a large manual non-technical workforce.
Digital delivery of training records became a key driver of digital transformation for this organisation due to the virus transfer risk of circulation of paper documentation. Scanning and emailing had been used but this took up valuable training time. eCom was brought in to understand and advise on the benefits to the workforce of applying a digital solution.
The onboarding time to train to be deemed competent was a critical factor in the business. Training records had to be signed-off to evidence each new employee. eCom's enterprise competency management module was setup to provide an offline and sync mobile app that could allow evidence to be approved when moving around the farms. The user experience was kept straight forward and easy to use, cutting down the admin time so more training time was available, allowing the onboarding process to be shortened. Once this has been in-place for some time, staff started to see ways it could be evolved to manage their regular training, other types of roles and competencies along with delivering the training materials, carrying out reviews and feedback.
The drive to expand the system came from the staff in the business, who were championing the change. They talk about their app, and take proud ownership that it does the job. All through this process eCom is there in the background advising on the potential benefits each step will bring, or not. Changing a culture like this take time, it can't be rushed. It is clear that this has been successful as we now start to integrate with the multitude of in-house legacy systems to get the ecosystem started.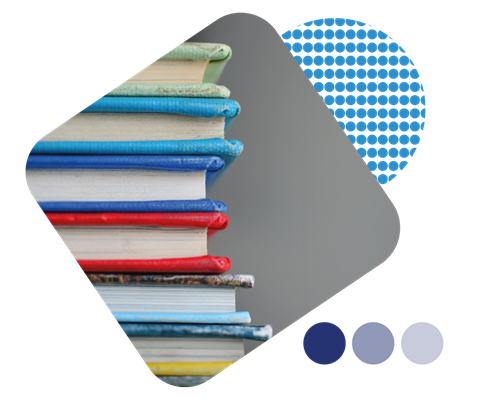 2. Educational institute
This educational institute had outgrown their standard LMS.
Moving to fully online models of delivery is a path of discovery for many education and training providers. Staff have held off for many years due to reservations, not convinced that the lack of human contact would work. Also the major job of repurposing content for online has been a big drawback. But things changed during Covid when many had to rely on the basic systems they had in place. They struggled and felt frustrated with the lack of joined up information or data, and what they had was just not sufficient to manage everything they needed to do.
eCom worked with our customers to support them through this time. We advised and introduced new thinking to help them overcome these challenges. After all, online delivery is not just access to courses. Any standard LMS is all about creating a single delivery model for all, by delivering out content and resources to as wide a group as possible. But one size model doesn't suit every group, there are those who need more support, coaching, mentoring, help in managing their learning and assessment.
Programmatical delivery models via eNetEnterprise allowed our customers to evolve beyond their LMS to create workflows that related to their groups of learners. eCom's enterprise solution was configured with the relevant models and features, taking a mobile-first approach to join up all the staff work processes across multi-device delivery (including off-line with sync). It future proofed their business models, increased the benefits to both learners and administration staff. Completion rates dramatically improved and everyone really bought into it being their own system. Flexibility was key to this requirement, which means new features like discussion forums are switched on only for specific programmes, when staff are ready to manage the delivery of the forum. Integration and single sign on with inbuilt two-factor authentication (2FA) by SMS and email allowed many remote users with only mobile access to engage fully with the system.
The most flexible approach
These two example come from different perspectives but both demonstrate the flexible approach eCom has applied to our enterprise application, built using ASP.Net and globally hosted on Azure means you get the best of both worlds: a supported and maintained solution that you can build into your ecosystem that is truly your own.
Enhancing your people processes
Workforce management solutions like eNetEnterprise are not only about streamlining and improving internal systems, data flow, and decision-making, but about people. They help you improve the ways in which you attract, identify, develop, engage, retain, and deploy individuals within an organisation. By managing these activities efficiently and strategically, organisations can build a high-performance workplace, foster a learning climate in the organisation, and add value to their brand. eNetEnterprise also helps organisations with skills, competencies, compliance, certifications, onboarding, talent development, upskilling, collaboration, coaching and mentoring, sales training, partner education, and customer training.
Workforce management is central to ensuring that employees can successfully meet the challenges of their jobs and that they are properly aligned with the business goals of the organisation. It is an extremely important function because it ensures the existence of a sustainable and successful employer-employee relationship, and it reflects the changing nature of work. Creating employee-centric operations has become a strategic imperative for businesses who want to outperform their competition, boost employee satisfaction, increase productivity, and reduce costs.