Gaining competitive advantage with eNetEnterprise
As every business leader knows, making the most of the resources and capabilities within the business will give you a competitive advantage. And, of course, the holy grail is finding a way to make this competitive advantage sustainable over the long term.
In support of this goal, it's vital to help your people be the best they can be, by providing good training opportunities when needed along with ensuring you have a supportive, progressive culture. Of course, this is no small task. The good news, however, is that a having a digital workforce management solution, such as eNetEnterprise, can make this much easier.
Posted 23 November 2022
Creating a competitive advantage
Whether you're looking to create competitive advantage based on cost or differentiation, supporting your people as they look to upskill themselves with the knowledge they need to perform well in their role, is key to your success.
As a result, they'll be more engaged, motivated and productive, which, as well as improving your bottom line, can also help you differentiate your business within your marketplace, in a way that your competitors may struggle to match. Using a workforce management solution, like eNetEnterprise, can play an important role in helping you achieve this.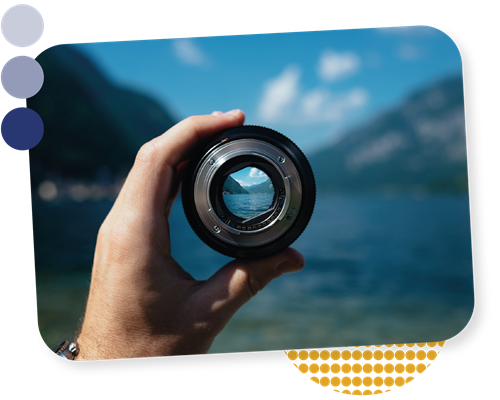 Standing out from the crowd
A cloud-based platform, eNetEnterprise enables you to deliver learning in a consistent way across your entire workforce and keep an eye on progress. You can also upload and sign-off on evidence of performance, as well as creating frameworks for each job role.
This will help you ensure you have the right people in the right roles, performing well and doing what's required to make your organisation different from your competitors, e.g. delivering great customer service.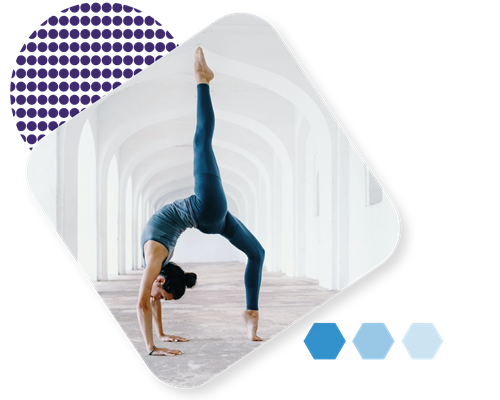 Improving productivity through career development
Helping new employees get up to speed quickly, so their work has a positive impact on the organisation's growth as soon as possible is, of course, the desired outcome for all onboarding programmes. With eNetEnterprise you can provide induction training in a consistent way to your team around the world. And after the onboarding stage is complete, you can continue to offer relevant training opportunities for talent development and upskilling, to make it easier to maintain your competitive advantage.
With access to training plans and records, career pathways, and learning groups, you'll get the complete picture of skills development across your organisation. You can then make decisions on the types of training to offer in the future, to support the career development of your people. And because of this, you should see productivity improvements too.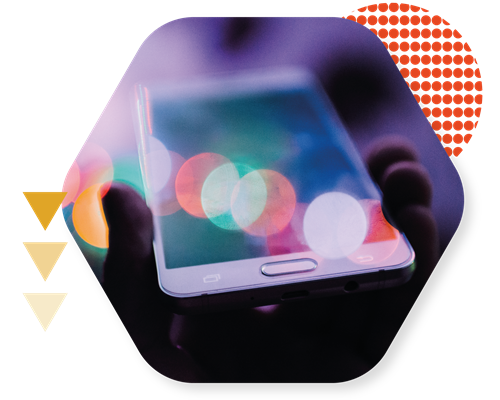 Developing a knowledge sharing culture
Providing opportunities for learning, coaching, mentoring and moderated discussion will help your people get the most from your training interventions - something that can be achieved using secure online forums.
This will help support increased engagement and better communication and collaboration among your people, including team members who are working remotely. If any of your people are working in areas with poor levels of internet connectivity, they can also participate by using the eNetEnterprise offline app and can sync the information to the server once a connection is available.
This will support you in developing and maintaining a knowledge sharing culture, something which is extremely beneficial in maintaining the organisation's competitive advantage.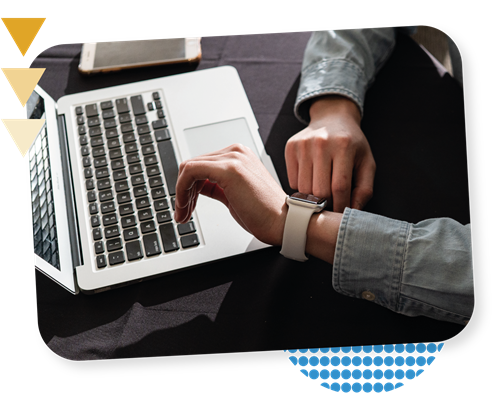 Driving performance through talent development
By simplifying the process of gathering feedback with 360 reviews, evaluations, surveys and assessments, you can enhance the impact of your people strategy and use this to drive performance and differentiate the organisation from your competition.
eNetEnterprise helps you see the picture of talent performance across the organisation as a whole, by department, or even down to an individual level, so you can evaluate what's working well and where there is room for improvement. You can also gather and review qualitative feedback from your people to help you identify any changes you'd like to make.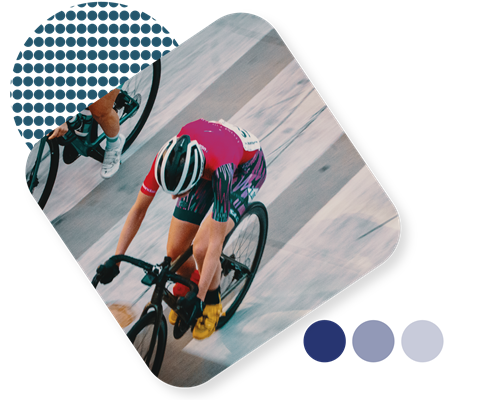 Data-driven decision making
When making decisions for the development of your people, taking a data-driven approach will ensure the outcome is aligned with the company's strategy and make it much more likely the organisation will achieve its strategic goals.
To this end, there's a powerful business intelligence tool within eNetEnterprise so you can build your own unique reports and create dashboards that show the information in a single view. This makes the process of data analysis much faster, saving you time and the associated costs. Using this data can help encourage innovation and can also improve your competitive position.
Enhancing your people processes
Workforce management solutions like eNetEnterprise are not only about streamlining and improving internal systems, data flow, and decision-making, but about people. They help you improve the ways in which you attract, identify, develop, engage, retain, and deploy individuals within an organisation. By managing these activities efficiently and strategically, organisations can build a high-performance workplace, foster a learning climate in the organisation, and add value to their brand. eNetEnterprise also helps organisations with skills, competencies, compliance, certifications, onboarding, talent development, upskilling, collaboration, coaching and mentoring, sales training, partner education, and customer training.
Workforce management is central to ensuring that employees can successfully meet the challenges of their jobs and that they are properly aligned with the business goals of the organisation. It is an extremely important function because it ensures the existence of a sustainable and successful employer-employee relationship, and it reflects the changing nature of work. Creating employee-centric operations has become a strategic imperative for businesses who want to outperform their competition, boost employee satisfaction, increase productivity, and reduce costs.