Using eLearning to enhance frontline response to domestic abuse
Setting the Scene
Scottish Women's Aid (SWA) is the lead organisation in Scotland working towards the prevention of domestic abuse. Established in 1976, they coordinate, influence, and campaign for effective responses to domestic abuse. They work with a network of 34 specialist local Women's Aid groups towards a shared vision of a Scotland where domestic abuse is not tolerated. Their project, "Equally Safe in Practice" (ESiP), is their latest training initiative to support frontline workers and support staff in key topics related to preventing violence against women.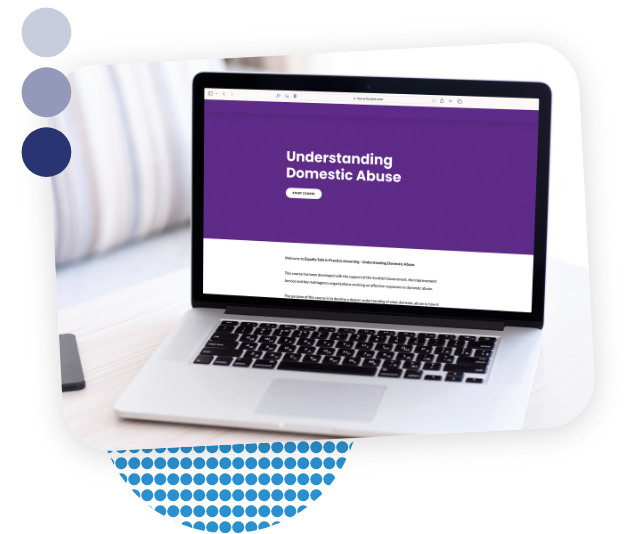 The Challenge
To help them provide effective responses to domestic abuse, it was essential for the training to be accessible and straightforward, yet rich in content. It also needed to be compelling enough to stand alone or complement other forms of training, such as workshops.
Register below to unlock the full story
Discover how we solved this real-world challenge, and see how this could work for you too.
What our clients have to say

Working with eCom has been a game-changer for us. Their LMS and eLearning solutions have met our organisational needs head-on, allowing us to make a lasting impact in our work. We couldn't be happier with the user experience and data insights we've gained.

Jodie McVicar, National Training Coordinator, Scottish Women's Aid

The course is so easy to use and has really helped me understand the subject. I can jump in whenever I have a moment, and I can even use it on my phone. It's been a game-changer for frontline staff like me.

Sarah M., Frontline Support Worker