Shaping your digital learning solution: The Power of Co-Creation
When developing or enhancing your workplace learning solution, it's important to recognise your organisation's unique needs, and look for a tailored solution that will address them. At eCom, this is something we help clients with all the time, creating unique, tailor-made learning solutions, through a process of co-creation.
In this blog, we'll discuss how the concept of co-creation works and highlight the potential benefits it can bring to your organisation.
Posted 21 August 2023
Our USP: Co-creating with knowledgeable learning technology professionals
Clients typically come to eCom with a purpose and an idea, where an off-the-shelf option will not do. They often choose to work with eCom because we're open to co-creating and have the capabilities to customise a solution to the exact needs for project success. Whether that is co creation of learning resources, to understanding the technical and support requirements for online global delivery of learning, to user engagement methods and data reporting.
Co-creation goes way beyond content and system custom branding changes. This is deep customisation that very few competitors really do well.
It's a collaborative effort between our team and yours to design and develop a solution that's in alignment with your overall vision and objectives, and addresses your organisation's specific needs and challenges.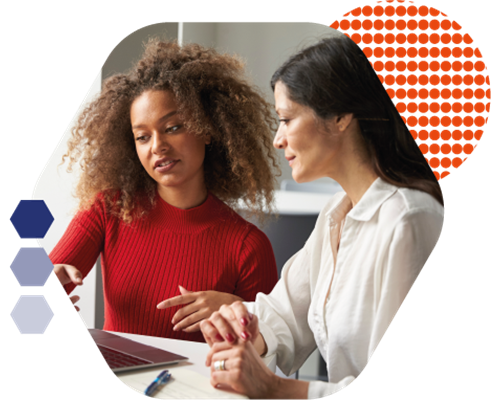 The Co-Creation Process: A Partnership for Success
By engaging in open dialogue and actively listening to your ideas, we can pinpoint the most effective ways to support and enhance your learning initiatives. Our team of experts will work closely with you to design and develop a customised solution that integrates seamlessly with your organisation's existing processes and culture. Throughout the process, your input and feedback are instrumental in shaping the final product, ensuring it not only meets but also surpasses your expectations.
In selecting eCom, you'll benefit from our unique set of competencies specifically designed for delivering world-class online learning experiences:
Platform Solution(s) that are scalable, secure, customisable learning platforms that optimise the user journey.
Content that is created by knowledgeable educational technology professionals, expert led, accessible and mobile first.
Project Management that works with design thinking principles, test and learn environments and eCom's gold standard levels of project governance
Dedicated Customer support that will provide a pro-active approach to truly support learners, as this is one of the crucial areas for retention and engagement of learners.
A morally conscious approach to co-creation, ensuring that every step of the process adheres to the highest ethical standards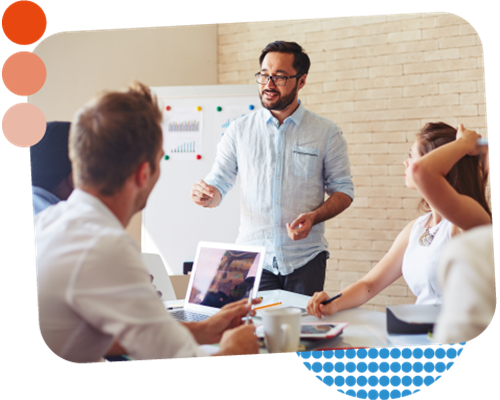 Co-Creation in Action: Success Stories
We've been fortunate to work with esteemed organisations such as the International Well Control Forum (IWCF), Taal Unie, and the British Council, all of whom are reaping the benefits of our co-creation process.
Begin your co-creation journey
If you're looking for a learning solutions partner who genuinely cares, shares your commitment to success, with ethically sound values, we'd be delighted to have a conversation with you and start a co-creation journey together.