Building future skills via an enterprise platform
How things have changed in a very short time. The growth in home working for large numbers of staff in organisations has accelerated a trend that we highlighted in our webinar series at the start of the pandemic: the changing nature of skills needed by the workforce to ensure your organisation is successful. And it is interesting to see this reflected in the list of critical skills that AI will also require the workforce to have. It is clear from the effort's companies are putting into workforce development that home working is not going away. There will likely always be a hybrid environment, with some essential in premise-based staff who need to be accommodated fully along with the online staff. Systems that can support this kind of environment are coming to the fore.
So how prepared is your organisation for the future of work? Continue reading to understand the critical skills and strategies that will set your business apart in an increasingly complex landscape.
Posted 18 September 2023
The critical skills landscape
The following diagram, from a recent report by IBM on "Augmented work for an automated, AI-driven world", indicates the critical skills that organisations are looking to build on.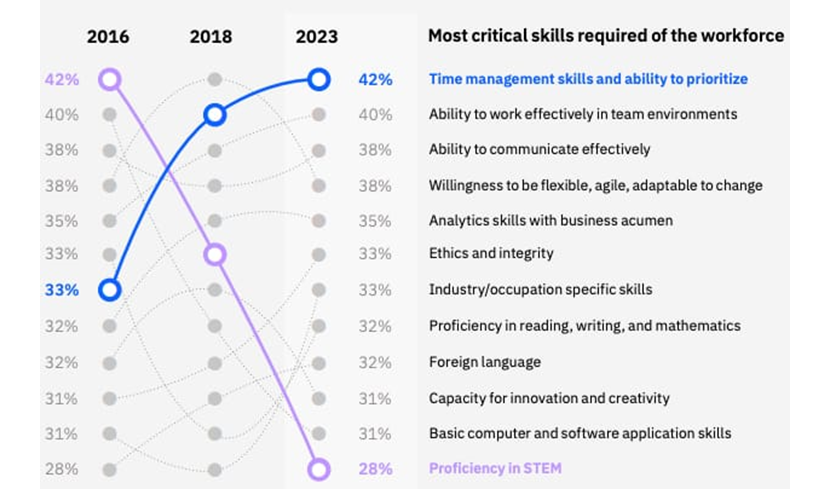 Source: www.ibm.com
In the past L&D departments have put on training or online learning courses for skills development. However, the critical skills mentioned above can't be delivered successfully by just training courses on their own, these have to be instilled into the work pattern by being delivered "in the flow of work".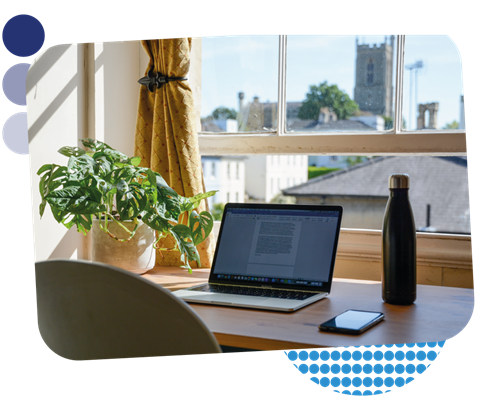 The importance of continuous coaching and team building
Developing time management skills and team working are all about continuous coaching and mentoring, joining up peer groups of staff to discuss progress on challenges, ongoing projects, business KPIs and reinforcing the need for support in achieving these activities.
Adding training where required, and also delivering personalized surveys and feedback forms on what is working for the individual, will further enhance your skill development efforts.
These activities build motivation, enhance communication skills, along with increasing business acumen as employees naturally widen their understanding of the organisation, enriching their roles and contributions.
Enhancing skill development with targeted feedback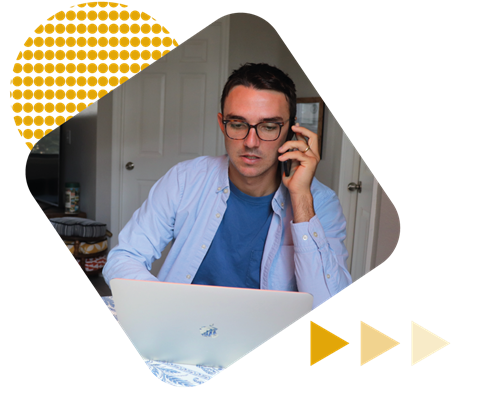 Experiential learning for the modern workforce
Experiential learning is an avenue that shows great promise in the current work landscape. It places emphasis on learning by doing, thereby instilling practical skills that can be immediately applied in the professional setting. For more insights into this, here are some resources from eCom:
Blog: Addressing skill-building challenges
Blog: How to Use AI for More Effective Work Practices
Webinar: Digital learning strategy for the future of work
White paper: Embracing eLearning as a hybrid workforce
Developing skill sets for tomorrow's needs
So the future of work demands a strategic, well-rounded approach to skill development. As we move forward in this hybrid and increasingly AI-driven world, the focus must be on continuous learning, real-time feedback, and practical experience. Enterprise platforms that offer these elements will be the linchpins of successful workforce development.