eCom's high-touch customer support
We recognise that you'll want everything to go according to plan when you're adopting a new digital learning solution. Should you choose to work with eCom, our team will do whatever it takes to make sure this is the case.
Posted 20 December 2022
Going the extra mile
As a company, one of our values is caring: making sure we go the extra mile to make your working life easier. To take just one example of how we put this into practice, let's look at the high-touch support you'll benefit from when investing in our mobile-first, workforce management solution, eNetEnterprise.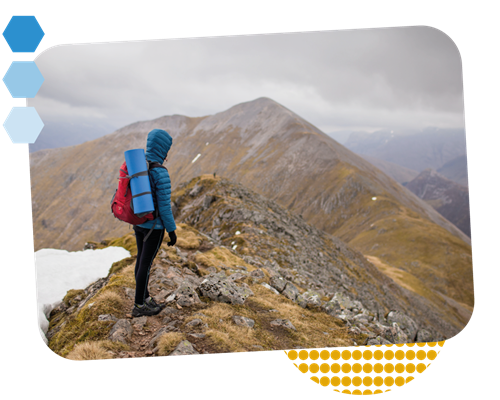 Understanding your goals
eNetEnterprise has six foundational modules - Comply, Skills, Social, Onboard, Perform and Analyse - that can function together or individually as needed, depending on your needs. Additionally, because no two organisations are precisely same, eNetEnterprise can be customised further to help you achieve your goals.
From the outset, we're fully committed to understanding your internal processes, how you'd like the software to work and the features you'll need to support this. Once we have this information we'll then create the specification and arrange video calls with our team, as needed, to make sure everything listed matches with for your vision.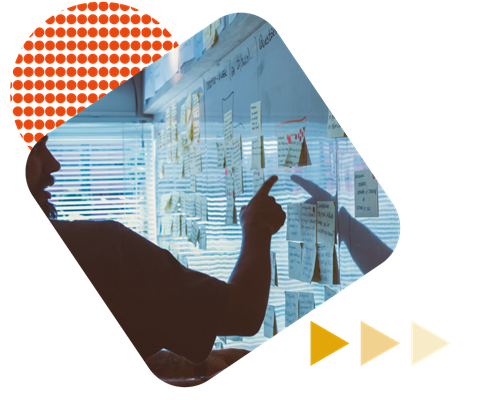 Ensuring a smooth integration
Once the specification has been approved and the developers have built the solution built accordingly, our Customer Support Team will help carry out internal testing. We'll then work closely with you throughout the user acceptance testing stages, arranging regular video calls with you to review progress and ensure a smooth integration of eNetEnterprise into your business.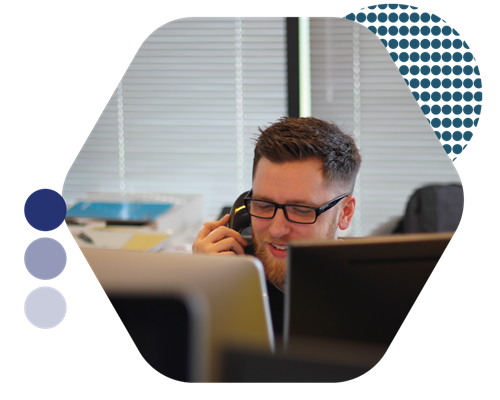 Realising your vision
We'll deliver training so that everyone is confident using the software, with the ultimate aim of helping you realise your vision.
"We're here for you when you need us, no matter your question."
Mark, eCom Customer Support Team Manager
And of course, this high-touch support is available across all eCom products, so you can rest assured you'll be in good hands. Indeed, we have many satisfied clients who will happily talk about their positive experience of working with us. To find out more, please visit the links below.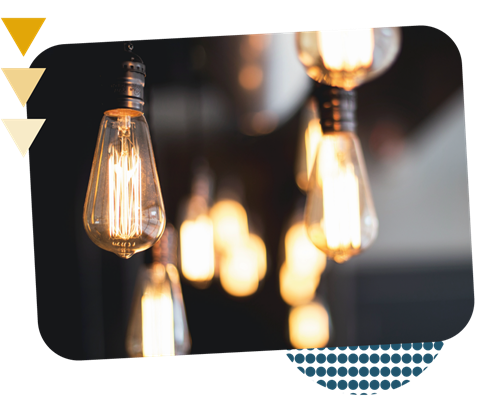 Enhancing your people processes
Workforce management solutions like eNetEnterprise are not only about streamlining and improving internal systems, data flow, and decision-making, but about people. They help you improve the ways in which you attract, identify, develop, engage, retain, and deploy individuals within an organisation. By managing these activities efficiently and strategically, organisations can build a high-performance workplace, foster a learning climate in the organisation, and add value to their brand. eNetEnterprise also helps organisations with skills, competencies, compliance, certifications, onboarding, talent development, upskilling, collaboration, coaching and mentoring, sales training, partner education, and customer training.
Workforce management is central to ensuring that employees can successfully meet the challenges of their jobs and that they are properly aligned with the business goals of the organisation. It is an extremely important function because it ensures the existence of a sustainable and successful employer-employee relationship, and it reflects the changing nature of work. Creating employee-centric operations has become a strategic imperative for businesses who want to outperform their competition, boost employee satisfaction, increase productivity, and reduce costs.