Securing the competitive edge: Empowering your subcontractors with an LMS
When your operations rely on subcontractors, their understanding of your product, service, and operational processes can significantly influence the quality of service you provide, as well as the way customers perceive your business.
An effective way to confirm that your subcontractors are adequately skilled, and can deliver the level of service your customers expect, is to offer them the opportunity for learning and assessment via a modern digital learning management system (LMS). This approach will enable them to present tangible, verifiable proof of their abilities and expertise.
But how exactly can a modern LMS help your subcontractors achieve this? And what are the other advantages it offers?
Posted 13 June 2023
Empowering your subcontractors
Imagine John, a subcontractor surveyor who specialises in energy efficiency assessments. John has delved into the details of your energy efficiency software through comprehensive training via a modern LMS. With his newfound knowledge, he's able to provide detailed, accurate surveys that make homes and businesses more environmentally friendly.
Now, armed with a digital certification, he can share his accomplishment on the LMS platform. This serves as solid, verifiable proof of his mastery in your software, leading to and enhanced level of trust between your organisation, your subcontractors like John, and most importantly, your clients seeking energy efficiency solutions.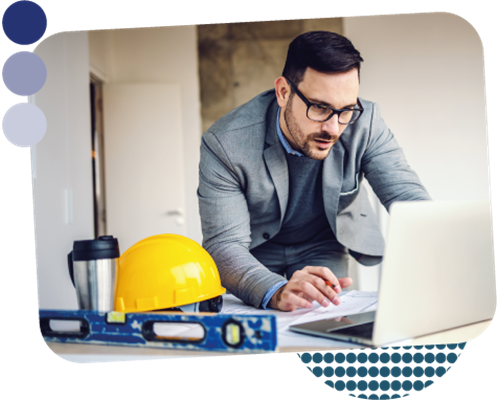 Gaining a competitive edge
Far beyond acquiring qualifications, a modern LMS offers a beacon of professional growth and marketing opportunities for subcontractors. By undertaking your specific training courses on the LMS, they have the chance to earn qualifications and validate them. This paves the way for an enhanced marketing edge that can set them apart in a sea of competitors.
And it's not just beneficial for the subcontractors. Your business benefits too. Having highly skilled and specialised subcontractors boosts the quality of service you can provide, leading to increased customer satisfaction and loyalty. Plus, showcasing the high level of expertise within your network can serve as a powerful tool in your own marketing strategy, demonstrating a commitment to quality that prospective clients will undoubtedly value.
Visualise Sarah, an electrician who has absorbed your unique electrical safety training delivered via the LMS. Armed with her new knowledge, she passes the course and receives a certificate. This valuable qualification now takes pride of place in her promotional materials, transforming her professional profile and differentiating her in a competitive marketplace.
From your business' perspective, Sarah's advancement serves as a powerful testament to the quality of your subcontractors. This not only enhances the credibility of your business in the eyes of existing clients, but it also attracts new ones who appreciate and value the high skill levels of your network. Your business is perceived as a provider that champions professional growth and upholds the highest standards, leading to an increase in trust and a boost in your reputation. As Sarah shines, so does your organisation.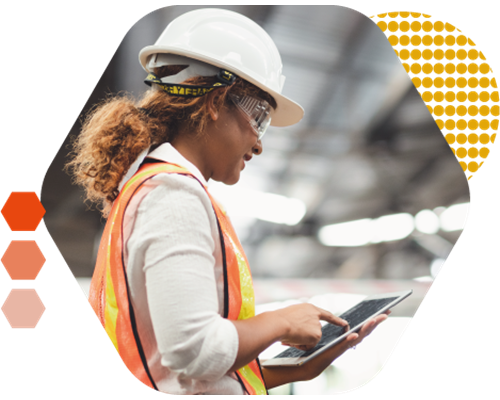 Delivering a quality assurance
The ability of subcontractors to demonstrate the qualifications they've obtained from your specific training courses on a modern LMS presents a host of compelling advantages for your organisation. The transparency this approach offers significantly simplifies the process of vetting and selecting suitable subcontractors. Furthermore, it tangibly underlines your clear commitment to delivering unrivalled service quality.
Imagine a situation where your business urgently requires a team of certified asbestos removal experts. These experts must also have a firm grounding in your particular safety protocols. A modern LMS can swiftly shortlist subcontractors who fulfil these dual requirements, ensuring seamless project execution while offering reassurance to your apprehensive clients.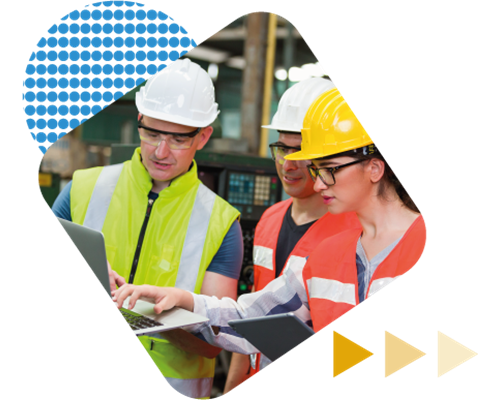 Showcasing quality, building trust
A modern LMS serves a dual purpose. While its primary function is to facilitate training, it also provides a platform for subcontractors to highlight their qualifications. These qualifications are particularly relevant when they're earned from your unique training courses, further enhancing the trust-based relationship you have with your clients.
Let's consider the example of Pump & Pipes Ltd., a plumbing firm. Their subcontractors undertake a series of company-specific training courses on the LMS, each one designed to enhance their practical and theoretical plumbing knowledge. Once they complete these courses, the LMS allows them to evidence these qualifications for prospective clients. This process not only reassures clients but also contributes to business growth by showcasing the company's commitment to quality and ongoing professional development.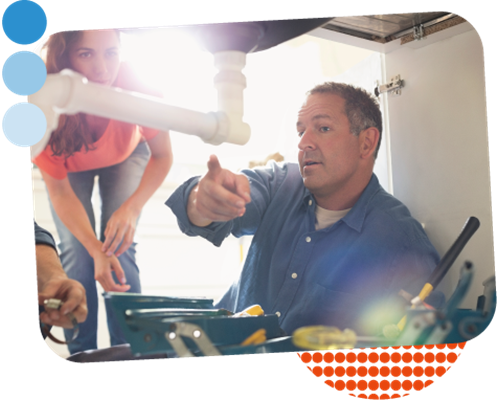 The future of professional growth
So in a fast-paced, evolving business landscape, adopting a modern LMS can be a game-changer. One such LMS that facilitates professional growth and builds trust is eNetLearn. This modern LMS offers a seamless training delivery mechanism and a user-friendly platform to share qualifications.
By adopting this solution, your subcontractors are able to market themselves better, and your clients gain greater confidence in your commitment to service excellence. It's the perfect win-win situation.
Imagine the transformation in your operation. Better yet, experience it. We invite you to try eNetLearn for free, for up to 30 days. Click the button below to register and embark on a journey that could redefine your competitive edge.