Why Your Extended Enterprise Needs a Digital Workforce Management System
There's no denying that organisations need to make use of all resources at their disposal to remain competitive and reach more potential customers. A good way to achieve this is by extending operations beyond your organisation's own four walls, to include suppliers, partners, distributors, agents and more. This widened network of participants is often referred to as the extended enterprise, and by tapping into their capabilities and the value they offer, you can use this network as a powerful enabler to help you achieve your desired business outcomes.
In this blog, we discuss how a digital workforce management platform will help you provide comprehensive training for your external stakeholders, promote collaboration across your extended enterprise and achieve your business goals.
Posted 26 April 2023
Learning across your extended enterprise
If your extended enterprise includes channel partners, you can provide them with product-learning resources, through your workforce management system. They can then use this knowledge to provide a better support to your end users, which can lead to increased adoption rates, an enhanced customer experience and greater loyalty. Simultaneously, it can reduce your support costs, since fewer users will need to contact your support team for help, leaving your support staff with more time to handle any complex issues.
For instance, if you run a software company that sells business productivity tools, such as a project management tool, you could provide online tutorials, webinars, and other resources to teach users how to create and manage projects effectively. This can be offered at various levels, from total beginner, helping the people who are new to move more through the onboarding learning curve more quickly, through to helping experienced users get the most from the advanced features.
Using your workforce management system, you can provide this kind of training at scale, even remotely, and also off-line if necessary, making it accessible everywhere, including areas with limited internet connectivity.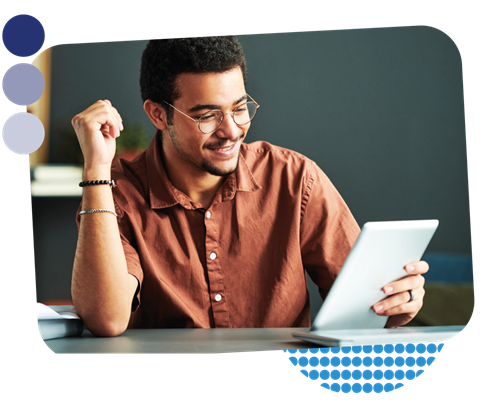 Digital assessment (eAssessment) for a deeper understanding
Of course, you'll want to know for sure that those in your extended enterprise have indeed developed a deep understanding of your products and services, as a result of the training you have provided, so that end-users will have the confidence to choose your product over that of your competition. And this is where you can use digital assessment and accreditation. If you're using a modern workforce management system, such as eNetEnterprise, this functionality will be included.
Indeed, by including digital assessment (eAssessment), you can measure the knowledge and skills of all of your external stakeholders and easily identify any gaps that need to be addressed.
You'll be able to do this by using the data and analytics you'll get from your digital workforce management solution. This will give you real-time visibility across your entire extended enterprise, enabling you to make more informed decisions. You'll be able to evaluate the performance of your external stakeholders, spot trends and patterns, and provide targeted training and support as needed.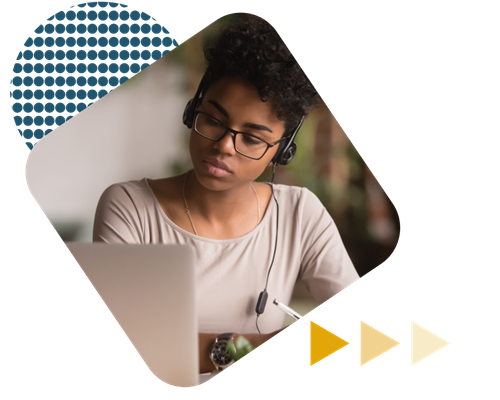 Tracking and proving compliance
You can also use this data to track compliance with legal obligations, industry regulations and standards, and prove this when needed. And that's where accreditation comes in. Although this can be a time-consuming and resource-intensive process, particularly for organisations with a large extended enterprise, it doesn't need to be. You can use your digital solution to issue digital certificates, or digital badges, enabling end users to see that everyone across your extended enterprise is in a good position to support their needs. So as well as making them feel more comfortable in choosing your products and services, accreditation can also lead to increased revenue.
Promoting collaboration and relationship-building
You can also use your digital solution to host secure online forums for learning, coaching, mentoring, and moderated discussion. This will help you promote collaboration and knowledge-sharing among external stakeholders, enhance their learning experience, as well as provide a secure and controlled environment where relationships can be built between all the members of your extended enterprise.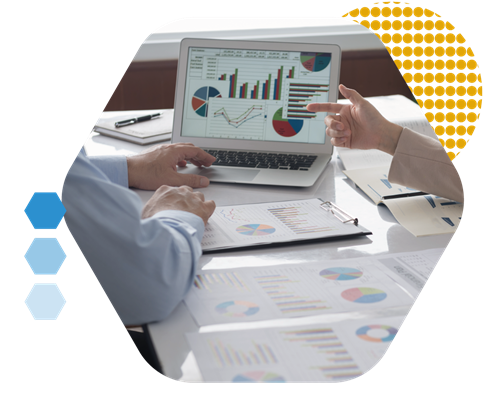 Measuring the impact
Finally, you'll get valuable insights into the effectiveness of your learning programs, including being able to track and measure your ROI, and the ability to easily spot opportunities for innovation and improvement.