8 learning trends for 2023
To get the year off to the strongest possible start, it's worth taking the time to make sure your strategic learning goals are aligned with the needs of your business. As well as this, it's important to be aware of current L&D trends, since these can shape your thinking.
With this in mind, we've identified eight learning trends for 2023 - essential reading as you prepare for the road ahead.
Posted 17 January 2023
1. Data driven L&D
As the amount of data generated in the world continues to grow, more and more organisations are using this for analysis to inform business decisions, for better audience targeting and personalisation and to drive continuous improvement. In the context of learning and development (L&D), having access to the right data will enable you to:
identify the most effective methods;
diagnose training needs;
ensure training and learning is focused on performance;
evaluate effectiveness; and
adapt and improve solutions.
Before a piece of learning has been commissioned, the evidence from your data should indicate that there is a need for this learning. This often comes in the form of a training needs analysis. Of course, ensuring you have impactful resources is a huge priority since high performance is essential for organisations to thrive.
Evaluation forms can provide valuable insights into what learners believe the effectiveness of the course to be. However, a performance-driven measure, such as testing your learners on their acquired skills, behaviour or values and comparing this to their performance before learning, demonstrates change more practically than personal opinions - something we have helped British Council implement.
You can also use data to understand the motivations of your learners and the effectiveness of learning methods for different audiences. xAPI reporting can show metrics for almost anything within a piece of learning (for example, time spent on interactions, detailed reporting for assessments, and anything else you can think of). However, while infinite data may sound tempting, it's important not to lose sight of why you're collecting the data in the first place. Focusing on the right kind of data for a specific reason is important for efficacy.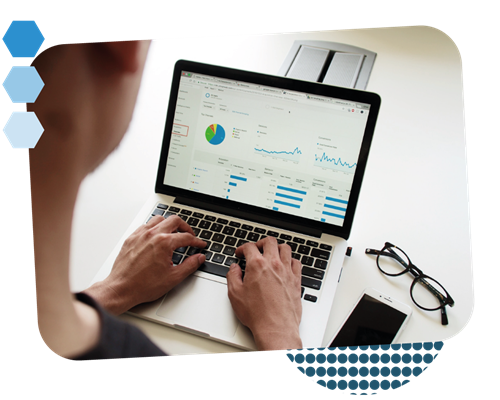 2. Self-directed development
Your learners need a space for autonomous exploration and growth, as steering their own career development helps them maintain interest in the work they're doing. With trends like the great resignation and quiet quitting, keeping your employees motivated in their job is vital.
Continuous self-directed development opportunities is one piece of the puzzle. Letting your employees choose what they want to learn and when they want to learn it, will increase the skills in your organisation and boost your employee engagement levels. We've helped Mencap provide career and personal development-based learning along with on-demand tools and resources to facilitate learning well beyond their current mandatory courses.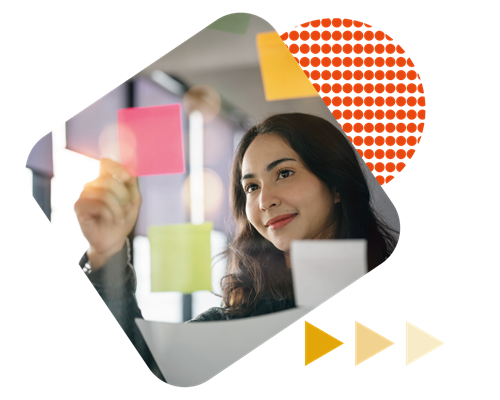 3. Managers are keys to unlocking potential
The role of the manager is always important. Managers play a key role in promoting your agreed learning culture through words and role-modelling. They're also essential in supporting development of employees.
Managers know a lot of information about their employees. They can use this knowledge to understand their: current abilities and potential; workload, working arrangements and availability; goals and career pathways. Understanding these details allows them to work with the employee to determine suitable development opportunities, or help source the resources needed for the employee to explore opportunities on their own.
It is essential that managers embody the learning culture of your organisation, promote a growth mindset and encourage learning in all forms, including acting as a coach when appropriate. We've seen this approach in action with many of our clients including our work on the Customer Service Professional project. In this case, each learner was assigned a learning coach and used our mobile-first, workforce management solution, eNetEnterprise, to digitally interact and communicate with their coach.
This approach requires L&D teams to share their learning strategy and market it across the organisation through buy-in from managers. As managers have a large influence within organisations, it is vital that leadership and managerial training is to a high standard.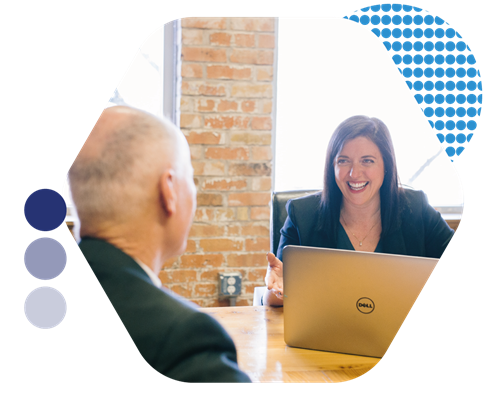 4. Outsourcing to experts with dedicated resources
There are many benefits of outsourcing, such as access to authoring tool expertise and giving your own team time to work on high priority projects. At eCom, we have supported many clients to deliver essential courses at the right time for their learners which would otherwise have taken longer and disrupted other initiatives if done in-house. Experts in eLearning have:
Access to a range of tools and a full understanding of how these tools can be used efficiently to create and deliver online courses and other resources.
Experience in applying learning theories to content and creating materials that are digestible for the audience.
A learner-first approach when considering solutions.
Fully collaborative processes both within the team and with clients, ensuring a cohesive approach.
Our article on the 6 reasons to rely on an eLearning partner covers this in more detail.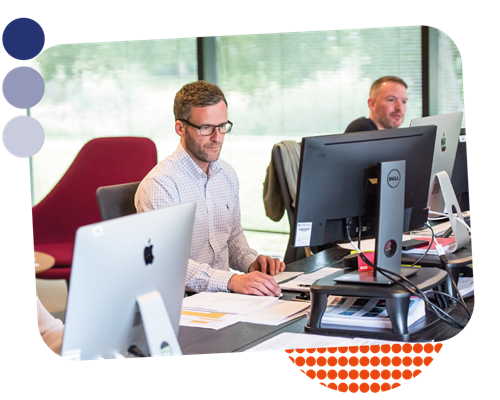 5. Finding balance with hybrid working
After a whirlwind couple of years, companies are still finding a balance that suits them when it comes to at-home versus in-person working and training. Creating training that is accessible at all times in any location will continue to be a priority for companies looking to stay adaptable.
Also, training should be put in place to ensure employees know how they are expected to work effectively in a hybrid set up. According to the CIPD, L&D for hybrid working should consist of:
"Practical management of hybrid working arrangements. This might include managing requests for hybrid working at an individual and team level, implementation of new ways of working, co-ordinating hybrid schedules and managing hybrid meetings.
Developing the skills to ensure effective communication, performance management, team and relationship building and collaboration in hybrid teams."
The CIPD also highlighted the need for managers to be given guidance on ensuring inclusion and diversity, engagement and inductions, to ensure a distributed team can work together successfully.
eCom has also written a complimentary white paper on Embracing eLearning as a hybrid workforce, which is available to download.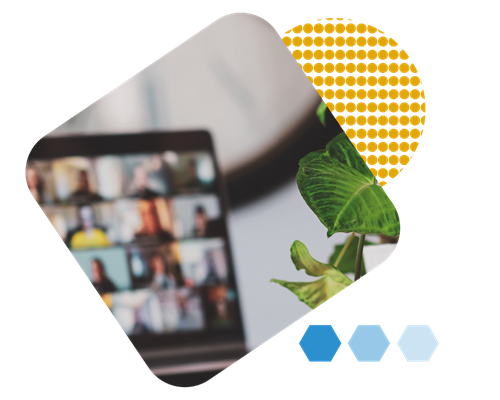 6. Off the job learning
People are individuals with different experiences and skills. Learning should be encouraging people to relate their own experiences to new learning. Being flexible with transferable skills and offering opportunities to try new things at work based on interests outside of work will increase engagement.
For an in-depth discussion about how skills gained outside a job can benefit organisations, have a listen to the "Evidence-based L&D: Learning off the job" podcast by the CIPD. Hobbies and development opportunities outside of work can boost employee health and wellbeing. In the CIPD's Annual Scottish Conference, a large highlight was on the importance of HR professionals promoting wellbeing within organisations.
Consider encouraging employees to pursue their interests outside of work and think about how you can bring their interests into the workplace. Giving space for people to share their experiences could increase engagement, especially if there's a lesson they've taken away from them or a discussion to be had.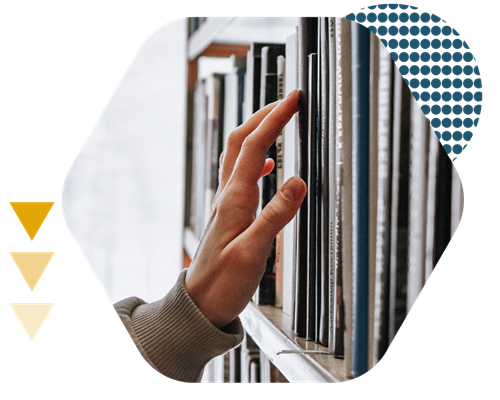 7. Micro learning
Social media has conditioned us to be attracted to shorter bursts of content - snappy 30 second videos where you get to the hook early on – and this is also happening in L&D. The trend, known as micro learning, where content is broken down into bite-sized chunks of learning, is here to stay as it's extremely convenient for people who only have a limited time to learn. We helped Hyundai create micro learning to train their sales teams in dealerships across Europe on the benefits of their cars.
When used well, micro learning can be cost effective as it narrows the scope of what should be included in the learning to the essential points. Also, having topics broken up into smaller points requires less effort when needing to update content.
Micro learning can suit content that can be distilled into a short summary, whereas, it would struggle for topics that need to be explored in depth. In conjunction with other methods, micro learning can enable learners to discover a range of topics before choosing what they want to find out more about. Online videos have been shown to be the most popular method of learning followed by online courses.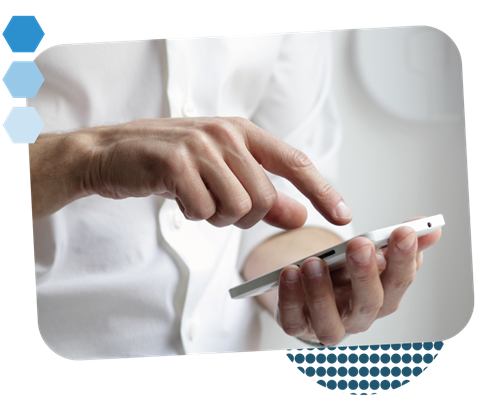 8. Immersive technology
VR helps minimise the gap between theory and practical application and, according to PwC, it is estimated that 23 million jobs will use VR and AR by 2030. With big corporations getting in the mix, it's time to start looking at applications of this trend. Indeed, we have already helped clients across a range of sectors, implement VR as part of their learning and assessment journey.
VR enhances the learners to develop the skills and behaviours needed for their role in a safe environment. It can also help learners develop a broader range of skills than originally envisaged due to the immersive nature of the experience. Also, as the experience is consistently delivered each time, VR enables you to train your employees no matter where they are located. xAPI reporting can also be used with VR, giving you access to all of the data you need.